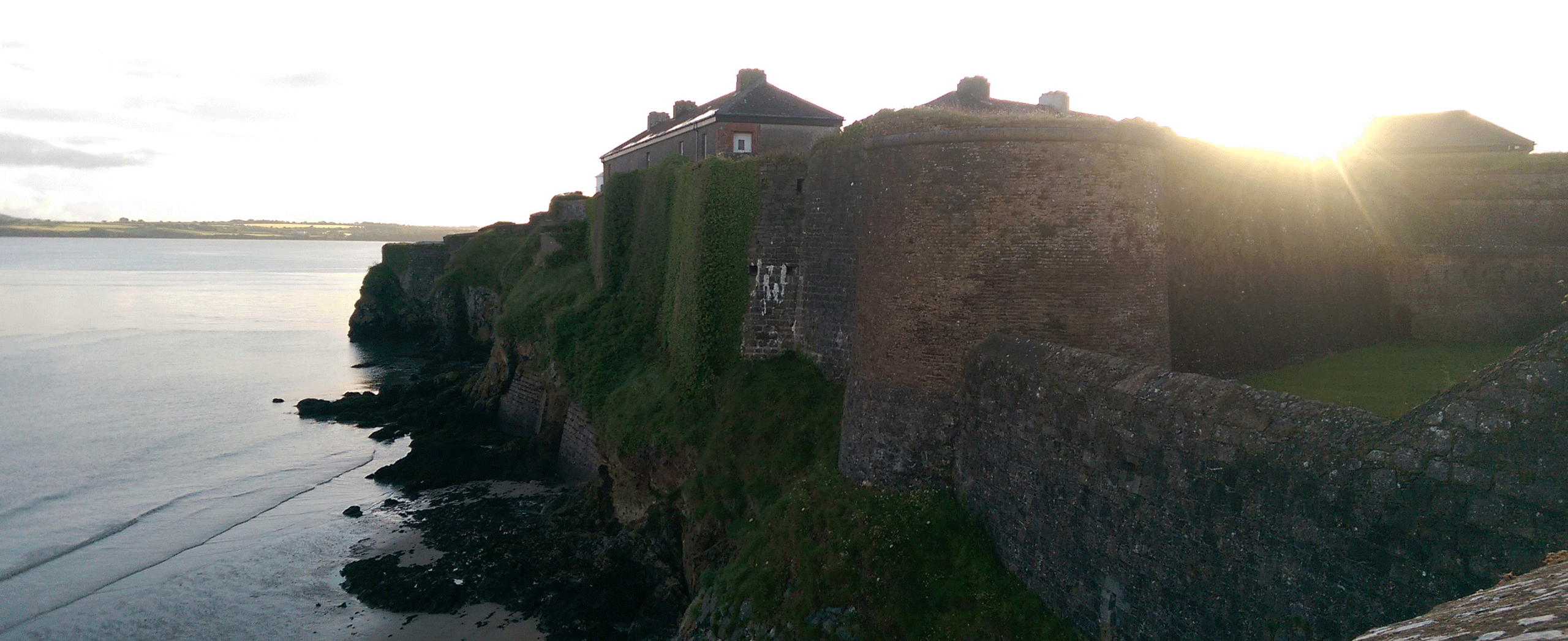 FREQUENTLY ASKED QUESTIONS
I think I am experiencing a haunting. What should I do?
If you feel that you are experiencing paranormal activity, please feel free to contact us and we will try to help you. We can help you with advice and we may be able to arrange an investigation to help put your mind at rest.
What exactly does Wexford Paranormal do?
We investigate cases of reported paranormal activity using mainly scientific methods. Our aim is to either prove or disprove the suspected activity. After our investigation is completed, we will present our findings and evidence. In the event that we confirm that paranormal activity is occurring, we will advise you further at that time.
How much does Wexford Paranormal charge for an investigation?
We do not charge for investigations.
Are you insured?
Yes, Wexford Paranormal carry Paranormal Investigation Insurance at all times.
What about confidentiality?
Confidentiality is critical with some of the cases of paranormal activity that we investigate and less important with others. If you require a confidential investigation, we will confirm this with you at our initial meeting and your case will remain confidential at all times. If you do not wish your case to be treated confidentially, we may may publish details of it at some time in the future and we will always ask your permission first. We also need our Information Release Form signed before we can investigate. It specifies how much information (if any) can be disclosed by Wexford Paranormal.
Do you need permission to investigate a case or property?
Absolutely! We require permission to investigate each and every case. You will be asked to sign our 'Permission to Investigate' form before we can undertake an investigation. We need permission at all times and we do not 'climb over walls' without permission to investigate anything. We also need our Information Release Form signed before we can investigate. There is additional information on this in the confidentiality section above.
Does Wexford Paranormal investigate every reported case?
Unfortunately, we may not be in a position to investigate every case but we will certainly try. Our aim is always to help in any way we can.
What's with the '666' in the Wexford Paranormal telephone number?
Pure coincidence is the easiest way to explain this. There's no significance in it and it's just the number we were given… and yes, everybody does ask.
Do Wexford Paranormal prioritise cases?
Yes, sometimes we will prioritise cases that have been asked to become involved in. We will do this at our discretion in situations where we feel that it is warranted due to the nature of the reported experiences. In other words, if we feel that a reported incident requires a fast response, we will respond without delay.
Do you analyze photos, videos and audio recordings?
As part of an investigation, we use and analyse photographic, video and audio evidence that we collect in the course of the investigation. We do not analyse 3rd party photos, video and audio recordings.
Can I join the Wexford Paranormal Team?
We regret that membership of our team is currently closed. If you would like to be considered for any vacancies that may arise in the future, please feel free to email us with your details. We currently have a Friends of Wexford Paranormal page on Facebook where we keep everybody up to date with our activities. Please feel free to request membership – we would be delighted to have you in the group. We also post details of our public investigations on the Facebook page from time to time and you are most welcome to join us at one of our public events.
Can I come along on one of Wexford Paranormal's investigations?
Due to liability, insurance and confidentiality, we only allow our core team on private investigations. From time to time, we arrange public investigations and you are welcome to join us on one of those events.
I emailed Wexford Paranormal. How soon can I expect a response?
We do our best to respond quickly to every message that we receive. We should certainly be back to you within a day or two.
Do Wexford Paranormal give interviews?
Yes we do. We are always available for television, radio and newspaper interviews. Contact us to make arrangements.
I'm from the media, how do I go about contacting somebody from Wexford Paranormal?
Full details are on our contact page above.